WHERE_THE_WATERS_PART._Sold.jpg
THE ILLUSTRATED ATLAS OF SURFING HISTORY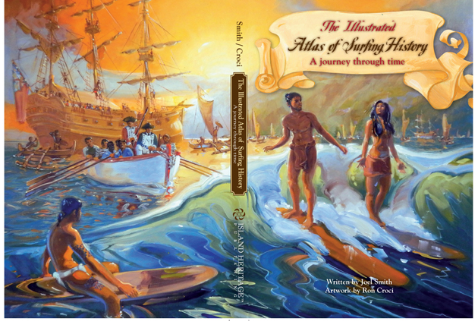 CLICK ON IMAGE TO GO TO SITE
THE_BLUFFS_AT_MALAGA_COVE.jpg
T R A V E L P A I N T I N G S
VIEW_FROM_THE_HILLS_ABOVE_AGRISTOLI._KEFALONIA_GREECE.jpg
These paintings were all done on location
EL SARJENTO, TEXAS, PORTLAND
To see the titles of the artwork click the "i" in the upper left hand cornor of the image.
Ron Croci is more than just an accomplished multi media artist, with over 40 years of commercial and fine art experience. Ron has been on the design teams of over 47 feature films, such as BLUES BROTHERS, GHOST BUSTERS, STAR TREK, PLANET OF THE APES and Whitney Houston?s CINDERELLA, as well as a three season stint on MAGNUM P.I. He has also helped design over two hundred commercials with clients such as 7 UP, SWATCH watches and BASKIN- ROBBINS ice cream. Also, he takes great pride in having been the lead designer of Hawaii?s prestigious MARITIME MUSEUM.
Ron has illustrated 19 books, five of which were for ISLAND HERITAGE, as well as MITTEL?S, NANCY DREW SERIES, and SIMON and SHUSTERS, THE COMPLETE WORKS OF HANS CHRISTIAN ANDERSON.
Ron has had dozens of art galleries represent his fine art work, and has many collectors in America, Europe, Australia, and New Zealand.
Above all Ron is a Marine Sports Artist, as well as an avid surfer, diver and spear fishing enthusiast.
Ron's, parents are both Italian immigrants. He currently maintains homes and studios with his wife Michele in Torrance, California and Captain Cook, Hawaii.
___________________________________________________________________________________________________________________________